TWO HARPS IN ONE! (Now Available in ALL 12 KEYS!)
HISTORY
Long Ago (1980) and Far Away (New Zealand) I started making my own custom 'Stretch Harps' in 11, 12, 13, 14 and 16 hole sizes, by slicing two normal harps and joining them back together. My 13-hole Stretch Harp was in Richter Extended tuning: normal 10-hole range plus an extra low octave on the left. It wasn't easy to make, as in those days I had to add a lot of solder to the extra low reeds as well as do the cutting/joining of parts - but the result was worth it: a 4-octave diatonic with the same hole spacing as a normal harp! I became addicted to having that extra bottom-end built in, and nicknamed the harp my 'Lucky 13' (see photo down the page).
I later discovered I wasn't the only one to think of the Richter Extended idea back in the 1980s.
Steve Baker
did too and, after he became a consultant for Hohner in 1987, tried to persuade them to make a 13-hole harp (as noted in his 1990 book
The Harp Handbook)
. They demurred, but did agree to make his SBS 4-octave model out of the Hohner 365 14-hole harp, released in 1989. Steve is to be commended for being the first to get a 4-octave harp into the market, and the SBS has a nice sound. Unfortunately it also suffers from several drawbacks, reflecting its origin as essentially a re-tuned version of an existing older harmonica: wider hole spacing than standard 10-hole harps, raw pearwood combs that can warp and crack, nailed assembly, limited range of keys, lowest key of only C, a redundant 14th hole, and a bottom cover not deep enough to stop the lowest draw reeds from rattling.
My hand-made 13-hole Stretch Harps had none of those issues. They had screwed construction, non-absorbent combs, standard diatonic 7.5mm hole spacing, and a deeper lower cover (taken from the Hohner 364 model). I also made 13-hole A, G and Bb harps with extended range below the standard keys - not an octave higher as with the SBS. Other players liked them too, and I decided to make a fully-optimised Lucky 13 that anyone could buy.
THE MODERN LUCKY 13
I pitched the idea to the respected Chinese Easttop harmonica company in October 2014. They liked the concept, and were willing to invest in the considerable cost of molds and tooling to make the all-new comb, reedplates, and covers for this unique harmonica. In the nearly two years since then we have worked together on every detail to make the Lucky 13 the very best it can be, and I'm really proud of the result.
The Lucky 13 has it all: the standard range you're used to plus that Big Bottom, right there in your hands! Once you get used to a 4-octave Bass Blues Harmonica it is very hard to go back to the restricted range of a 10-hole harp ever again. It's two harps for the price of one: normal and low range, without having to buy/store both or switch harps in a tune.
Brendan's hand-made 13-Hole Stretch-harps, the inspiration behind the Lucky 13
Here are the main features, 13 of them!
World's first 13-hole harp, Patent Pending.
Exactly 4 octave range in Richter tuning, with lower octave tagged on to normal 10-hole range.
The same 7.5mm hole spacing as a normal 10-hole harp! That means it's easy to adapt to.
Comfortable curved top cover, bottom cover raised at the bass end so the draw reeds never rattle.
Holes in the coverplate ends, for extra volume.
Solid comb, flat-sanded.
Durable phosphor-bronze reeds.
Thick chromed reedplates, secured with 11 screws for uniform airtightness.
Clear visual numbering on top cover relates to the 10-hole diatonic, to make sure you never lose your place.
UPDATE: Available now to pre-order in all 12 keys!
Key indicators on front and ends of the comb, for those who like to stack harps vertically.
Perfect for low chord rhythm or melody lines, and extended octave playing.
Possible to retune the lower 3 holes to create new chords or extended alt tunings.
Check out the Demonstration Video to hear it in action:

Showing the box/case - Introducing the extra 7 keys to complete the 12 key range

LOW-END RHYTHM and LINKING NOTES:

How to Replace Welded Reeds on a Lucky 13 Harmonica:

More Videos
Todd Parrott tries the Lucky 13 for the first time at SPAH 2106
BRENDAN JAMS WITH LIAM WARD ON TWO LUCKY 13s
USING LOOPS AND AMPLIFICATION WITH THE LUCKY 13
Buying Advice (WARNING: The Lucky 13 is Highly Addictive! Try it at your Peril)
The Lucky 13 represents amazing price value as well as fabulous functionality! If you consider that it is replacing two harps (standard and low-range), compare the prices of buying them both against one Lucky 13 yourself. The manufacturers who make low-range harps are Hohner, Suzuki and Seydel. Go online and add the prices of two of their harps (normal and low) against one Lucky 13. You will see that the Lucky 13 is half to one quarter of the cost! Besides saving you money and giving cool extra bass sounds in the convenience of one harp, you don't have to carry so many harps around. Two Harps in One: It's a win-win all the way!

You can buy single harps in any key, plus we have two great multi-harp deals.
Cost of one harp: £47 (~$66).
Lucky 13 in 5 popular keys (G,A,C,D,F) for £197
Lucky 13 in ALL 12 KEYS for £377
Lucky 13 in 5 Keys of Your Choice for £197
Postage
These harmonicas are sent to you direct by my business partner Roland, in Shanghai. This helps us to keep prices low and re-stock quickly. We use a respected Chinese courier company with tracking on all orders. In the rare event that your parcel gets lost, the courier company will need your contact telephone number. We recommend that you add the correct phone number into PayPal when you order, as this will ensure that you can be contacted in the event of an issue. (Your choice, but please note that without a valid phone number we cannot guarantee delivery).

All prices INCLUDE International Shipping with Tracking.
Lucky 13 Single-Harp Price
£47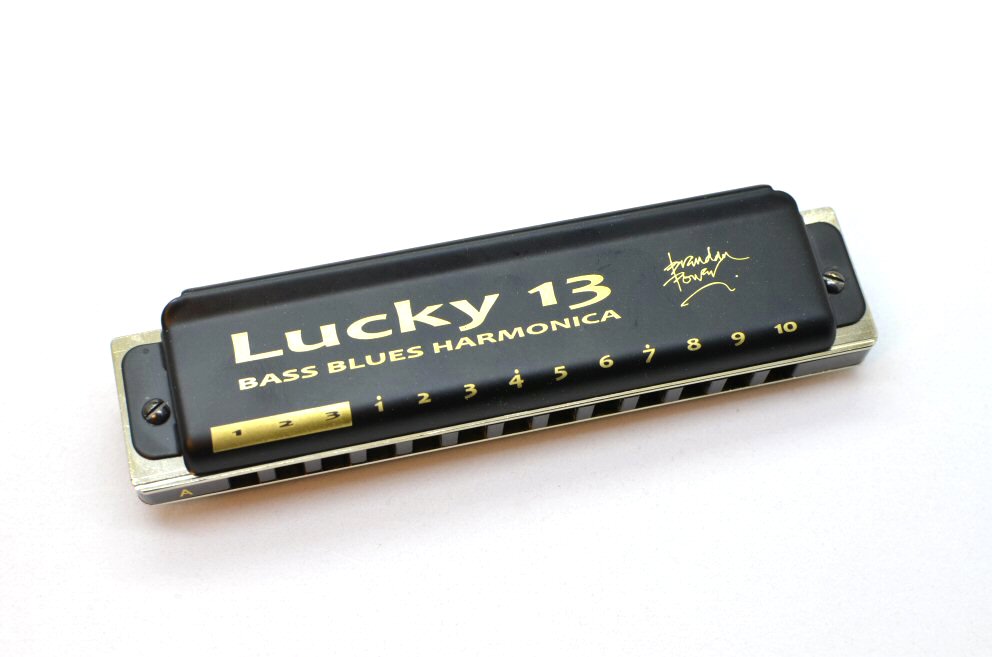 Lucky 13 12-harp Deal!
ALL 12 KEYS
£377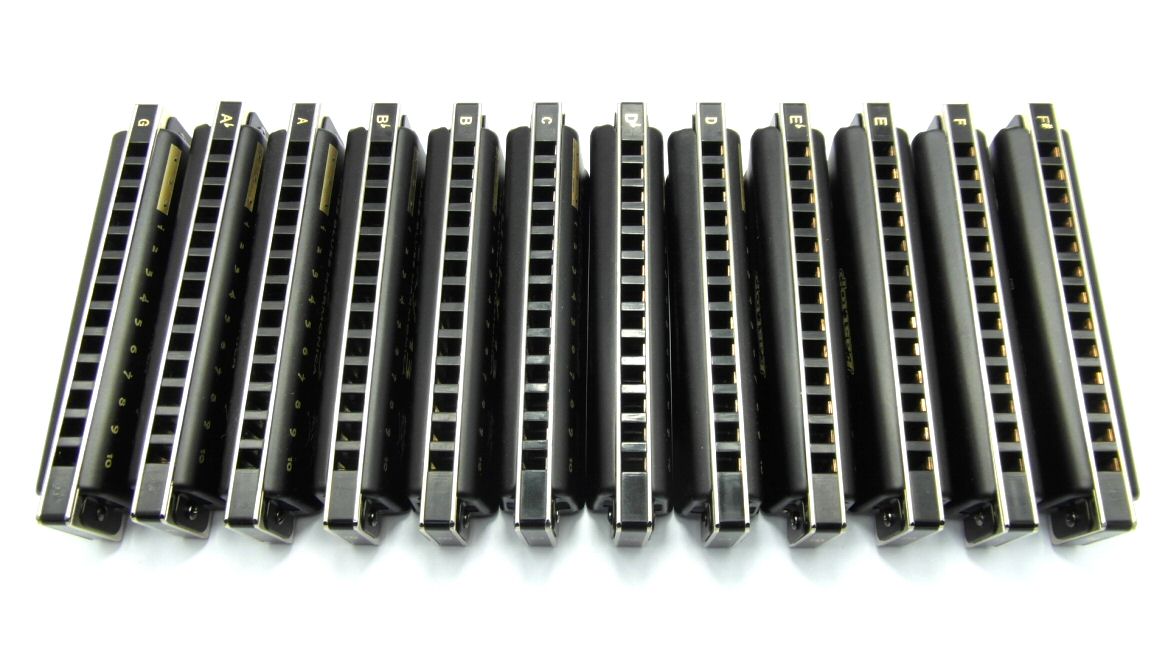 Lucky 13 5-harp Deal Number 1
The 5 Most Popular Keys: G, A, C, D, F
£197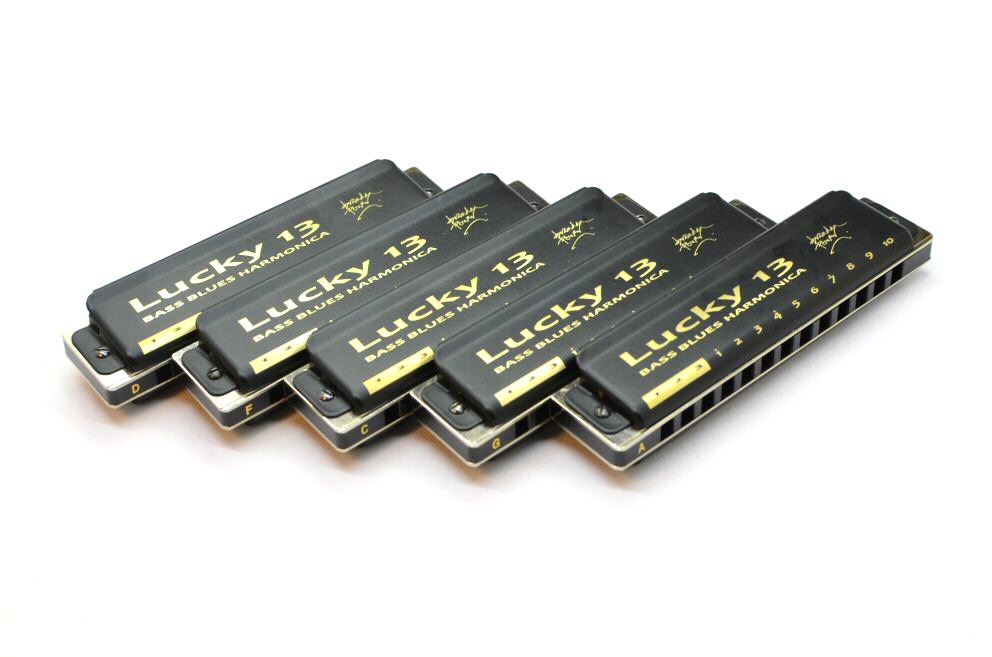 Lucky 13 5-harp Deal Number 2
Pick your own keys
£197
G Ab A Bb B C

Db D Eb E F F#

Add

Carry Case

for only £20: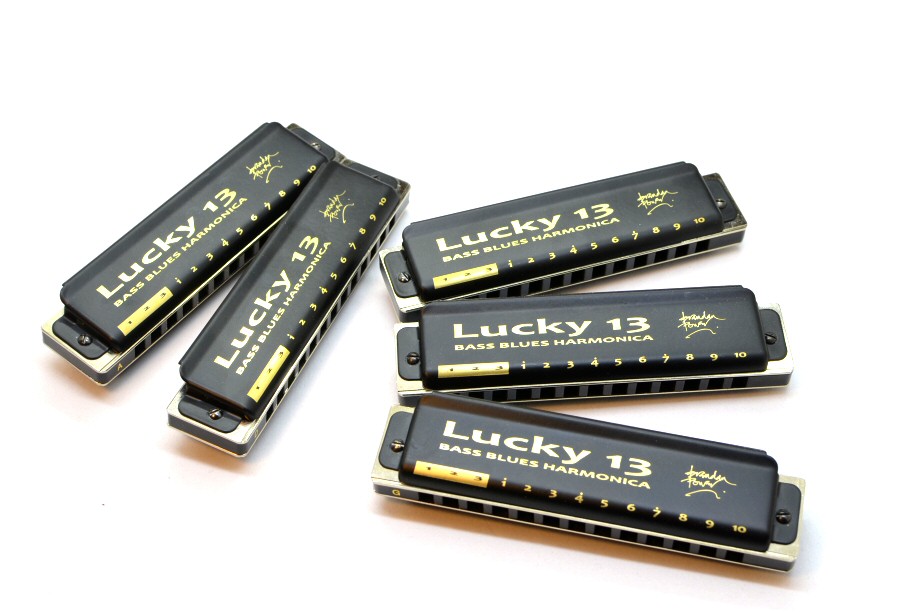 CARRY CASES
The popularity of the Lucky 13 shows no sign of slowing, and many buyers are ordering multiple harps. We can now satisfy your requests for specially-fitted Lucky 13 cases with these soft but sturdy protective zipped pouches. They come with internal compartments for 5 or 12 Lucky 13s.
You can order them separately or with your multi-harp packages for a discounted price.
Prices for the carry cases are as follows:

Lucky 13 Carry Cases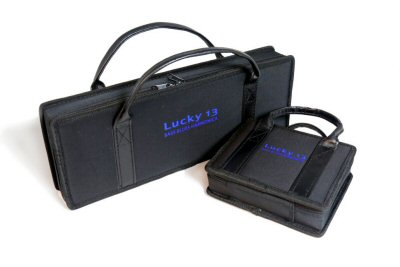 SILVER COVERS
If you prefer the coverplates of your harps to be chrome-plated, you can now choose that option for the Lucky 13. The standard colour is black and all Lucky 13s come that way from the factory, but you can now order chromed covers as an extra product to be fitted by you. They look great and feel smoother in the mouth:
REPLACEMENT REEDS (RICHTER HARPS ONLY)
We have a limited supply of replacement reeds which we can supply for you to fit yourself.
International postage is included
Check out this excellent video on how to replace reeds on the Lucky 13


Lucky 13 replacement reeds
£8 per reed (£6 if buying three or more)
Please note that if we don't have the exact reed we will send you a reed a semitone higher or lower
" ... the Lucky 13 is a well-made and set-up instrument that plays responsively from top to bottom of its range right out of the box. The reed plates are emphatically screwed to the comb in a dozen places, and the Lucky 13 feels nice and tight, with none of the hissiness of air escaping through contact gaps between reed plates and comb that's endemic to the Hohner 365.

It has at least as much dynamic range as most diatonics, with a wailing sound when played hard that's very gratifying. It overblows easily in the middle register where a standard harp would, another sign of airtight construction and solid setup. It's compact and fits easily in the hand, with a feel similar to that of a standard 10-hole diatonic.

The Lucky 13 offers very competitive performance for the price. "

Read Richard's full review

Richard Hunter, USA (August 2017)
" Just wanted to say I'm really enjoying the Lucky 13. I performed with it today and people really perked up when I played octaves using the extra low range. The harp is responsive, well made, and has a nice temperament in the tuning. Congratulations on making this harp a reality. It's exciting for all harp players that you are producing instruments. I just saw that PowerBender harps are shipping next month, so I'm thinking I'll be ordering a few more 13s in the near future. "

Tyler Neufeld, Canada (June 2017)
" I've always found in teaching, some of the most helpful suggestions to beginners come from the most trivial insights - but those are the very same insights accomplished players have already forgotten they learned. They've internalized it and don't think about it any more. One of those things is "where am I on the harp" - which, as you know, the Lucky 13 can upset a tiny bit. My insight, which again I acknowledge is obvious once you think about it, came to be when I moved the harps from the shop to my car for practice. I brought up music in the key of C to blow the F harp against. I found I had a much easier time "finding" my "home" position on the harp given the music to relate to. Now it was easier for me to jump down to the 1st octave and get re-situated on the 2nd because my ear-brain-muscle connection simply worked faster/more reliably. SO - my advice to new L13 users is "practice with backing tracks to help find your place on the harp. "

Greg Heumann, USA (June 2017)
" I just played the key of A lucky 13 that just arrived and this harmonica Is astonishing. These instruments are not simply harmonicas with extra holes. For example, I just bought the 14-hole marine band used to play bye bye bird by Sonny Boy Wiliiamson and there's nothing special about that harmonica when compared to the ones you make. They're awesome, thank you. "

Luke Welles, USA (March 2017)
" Love 'em!!!! I would love to see an eleven hole (or 10, eliminating the last one) where the starting note eg. on a C harp is G blow, B draw. Since on the lower keyed ones it is pretty difficult to get bends on hole 1 and 2. Just having that 4th lower makes for some great licks. Thanks for the Lucky 13. I have always liked playing the SBS, but these require a lot less tweaking.. "

Den B, USA (March 2017)
" I purchased the Lucky 13 Five Pack and find them to be the most air-tight and responsive out-of-the-box harps I have purchased. Congratulations on a great product. I like them so much that I have investigated how to fill out the set with all of the other keys. I expect to do that soon. "

Buzzy Green, USA (December 2016)
" Following my purchase of "Lucky 13 Bass Blues Harmonica" I say a big thank you. I am completely satisfied with the quality, the sounds is really what I was looking for to be able to add to my collection of harmonica."

Laurent O, Belgium (November 2016)
" The Lucky 13 in G has arrived yesterday. It arrived with a shorter delay than I expected. This arrival made me feel lucky. Looks nice and sounds nice, now it is up to me to play it fine, this will need more training, but it is already a pleasure to play it. "

Joachim Delp, Germany (November 2016)
" It plays nicely, and it's comfortable in the hands. Wah-wahs and hand-shaping are not a stretch at all. I could never get used to the SBS but it's such a cool harp. Very happy with this! "

Howard Parks, USA (October 2016)
" The Lucky 13 is AMAZING. Looking forward to more! "

Jim Stockdale, USA (October 2016)
" Great Harp - Superb Quality Control - Great tone. I have several factory harps costing three times this much, with much less attention to detail. I recommend purchasing the set before Brendan figures how much these things are actually worth. "

R. Akers, USA (October 2016)
" Ok harp fans, just got my new Brendan Power lucky 13 harps.. man this is the best money spent on theses harp. First things first. As you can see, they come individually bubble wraped, seperate boxes and in their own cases, which includes a wipe cloth.. bad ass or what?? They are tight, i did not feel like i was sucking on the room. The extra three lower reeds ... its like it says on the box, Two Harps in One.. Overblow? You bet, right out of the box. Thanks Brendan... "

Dennis King, USA (September 2016)
" My A Lucky 13 arrived in today's mail. Every bit as good as the sample I played at SPAH, and a really fun harp! While great overall, one especially nice thing to my ear: On many diatonic harmonica models, the 3-blow does doesn't seem to have the same "punch" as the 2-draw. On the Lucky 13, that 3-blow (both the Low 3 and the regular 3) sound and feel just as soulful as the 2-draw. Really neat. Thanks again for this design, East Top's quality and attention to detail, Roland's nice customer service, and for pitching this harmonica at SPAH. Hope to cross paths with you again before too long. 'Til then, all the best."

Ukulele Rob, USA (September 2016)
Customer Videos
Like any harmonica, the Lucky 13 will benefit from small tweaks like reed gapping and fine tuning, as well as more extensive mods like slot-embossing, half-valving, custom combs etc. And as with any other harmonica, reeds will need replacing sometimes too.
We only sell the harmonicas, cases, alternate covers and replacement single reeds. If you want to get an expert to do repair and customising work, we recommend the following craftsmen do the work for you. They all have Lucky 13 reeds in stock.
Burke Trieschmann / Open Door Harmonicas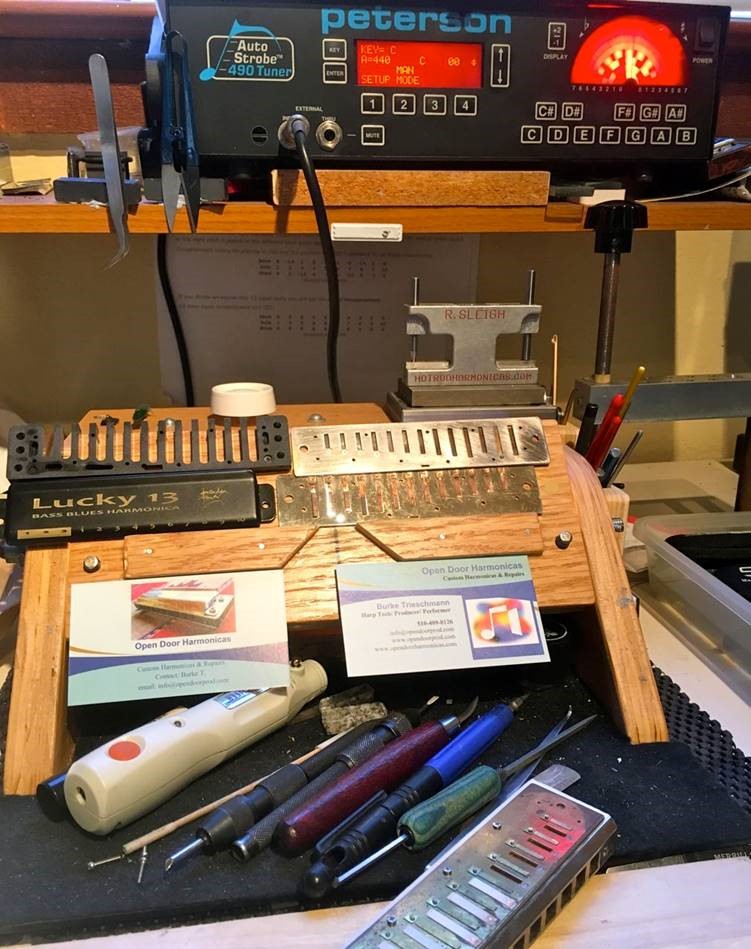 Open Door Harmonicas
is pleased to announce support for the new Brendan Power Lucky 13 Harmonicas (customization, optimization, tunings, and other repairs).
Open Door harmonicas provides custom harmonicas and repair services by harmonica tech Burke Trieschmann. Custom diatonics in many models and optimized and refurbished chromatic harmonicas. Repairs for most Diatonic and Chromatic harmonicas (Including aux reed harmonicas- Sub 30 and XB 40's), Chromatic upgrades (with Brendan Power "Power Comb" upgrade options), octave tuned traditional music Hohner customs, and other specialty harmonicas.
For more information please contact: info@opendoorprod.com.
Jeff Wilson / Wilson Music Services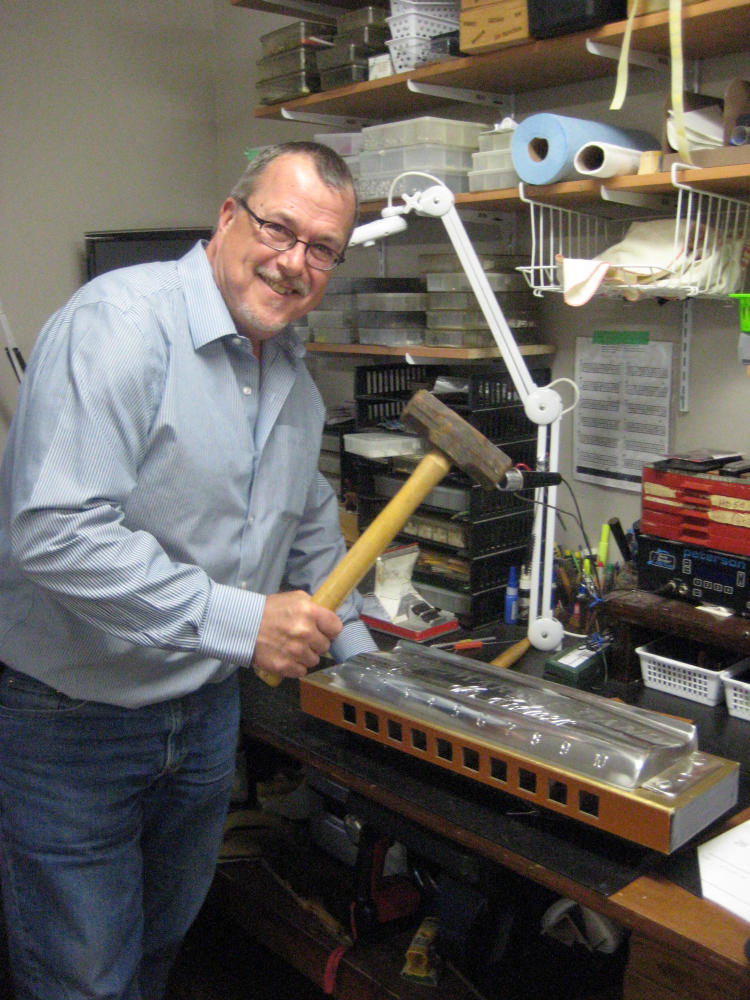 Jeff has been in the harmonica business since 1981, formerly working for Hohner in Canada, at the factory in Trossingen, Germany and in the UK, where he was trained in harmonica repair by the late Willi Dannecker. Since 1986 he has operated
Wilson Music Services
in Canada, offering sales and service of harmonicas and accordions. His company is the authorized service centre in Canada for both Hohner and Seydel harmonicas - offering both warranty repairs and custom service. He provides service and instruments to Canada's most notable harmonica players, including Harpdog Brown, Jerome Godboo, Roly Platt, Paul Reddick, Al Lerman, Carlos del Junco and Mo Vint, to name but a few.
For more information please contact: dr.harp@rogers.com.
Ben Bouman / Ben Bouman Harmonicas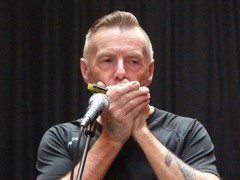 Ben Bouman
is our Lucky 13 'Recommended Customiser' for Europe. Ben is a highly respected player and customiser/repairer, especially well known for his great work with Seydel harps. We are very happy to recommend Ben to European players for all your Lucky 13 custom work and repairs.
For more information please contact: mail@benboumanharmonicas.nl.
Gary Lehmann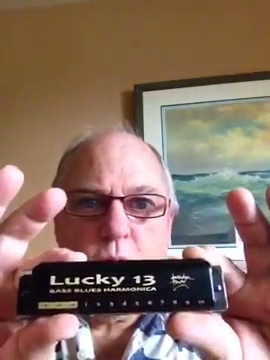 Gary is a musician and technician in the San Diego area. He has served as the Suzuki repair person for warranty repairs since 2008, but repairs and customizes a variety of other harmonica brands and types, including Hohner, Seydel, Hering and Easttop. He specializes in custom tunings for chromatic and diatonic harmonica. Gary performs on the guitar in the San Diego area and incorporates the harmonica in his shows, using a variety of different tunings, including Power Chromatic, PentaBender and Orchestra Bebop. The Lucky 13 is a good candidate for custom tunings because of its large range and sturdy construction. Gary is proud to be a part of the Lucky 13 support team.
For more information please contact: mail@gnarlyheman@gmail.com.