Buying Advice (WARNING: The Lucky 13 is Highly Addictive! Try it at your Peril)
The Lucky 13 represents
amazing price value
as well as fabulous functionality! If you consider that it is replacing two harps (standard and low-range), compare the prices of buying them both against
one
Lucky 13 yourself. The manufacturers who make low-range harps are Hohner, Suzuki and Seydel. Go online and add the prices of two of their harps (normal and low) against one Lucky 13. You will see that the Lucky 13 is
half to one quarter of the cost!
Besides saving you money and giving cool extra bass sounds in the convenience of one harp, you don't have to carry so many harps around. Two Harps in One: It's a win-win all the way!
We launched at SPAH in August 2016. The first batch of pre-order Lucky 13s sold out quickly, and we're getting many good reprts from the first customers (see the Feedback tab above). We now have good stock and the harps will be posted out stright away.
You can buy single harps in any key, plus we have two great multi-harp deals:
Cost of one harp: £49 (about $60 US Dollars).
Lucky 13 in 5 popular keys (G,A,C,D,F) for £203 (about $250 US - roughly $50 per harp)!
Lucky 13 in ALL 12 KEYS for £390 (about $480 US - roughly $40 per harp)!
Lucky 13 in 5 Keys of Your Choice for £203 (about $250 US - roughly $50 per harp)!
These prices won't last. Due to the plummeting British pound post Brexit prices will rise soon, so order now!
Postage
These harmonicas are sent to you direct by my business partner Roland, in Shanghai. This helps us to keep prices low and re-stock quickly. We use a respected Chinese courier company with tracking on all orders. In the rare event that your parcel gets lost, the courier company will need your contact telephone number. We recommend that you add the correct phone number into PayPal when you order, as this will ensure that you can be contacted in the event of an issue. (Your choice, but please note that without a valid phone number we cannot guarantee delivery).
All prices INCLUDE International Shipping with Tracking.
Lucky 13 Single-Harp Price
£49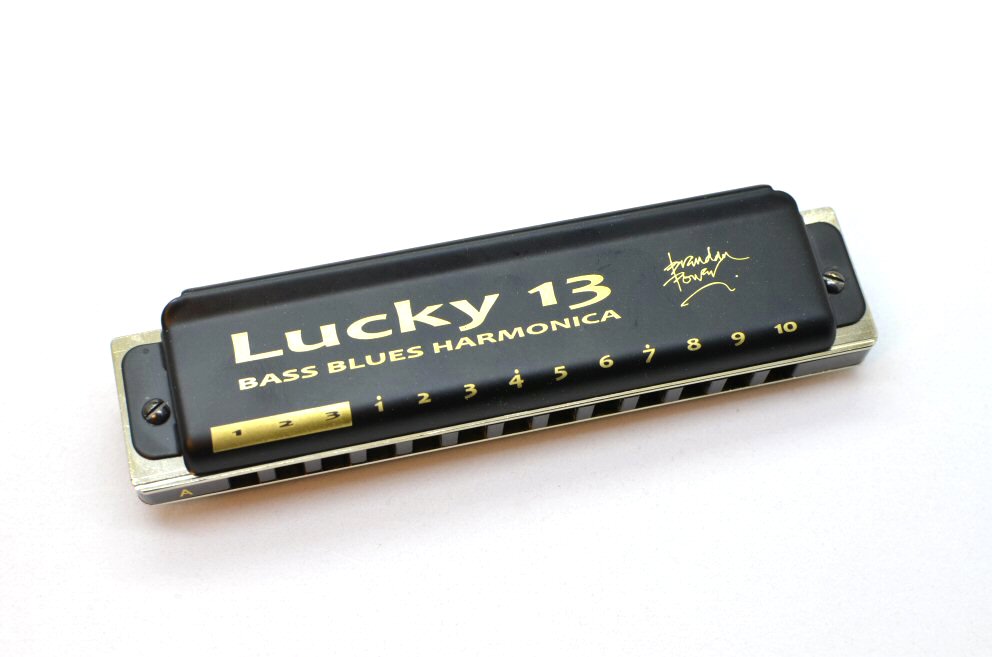 Lucky 13 12-harp Deal!
ALL 12 KEYS
£390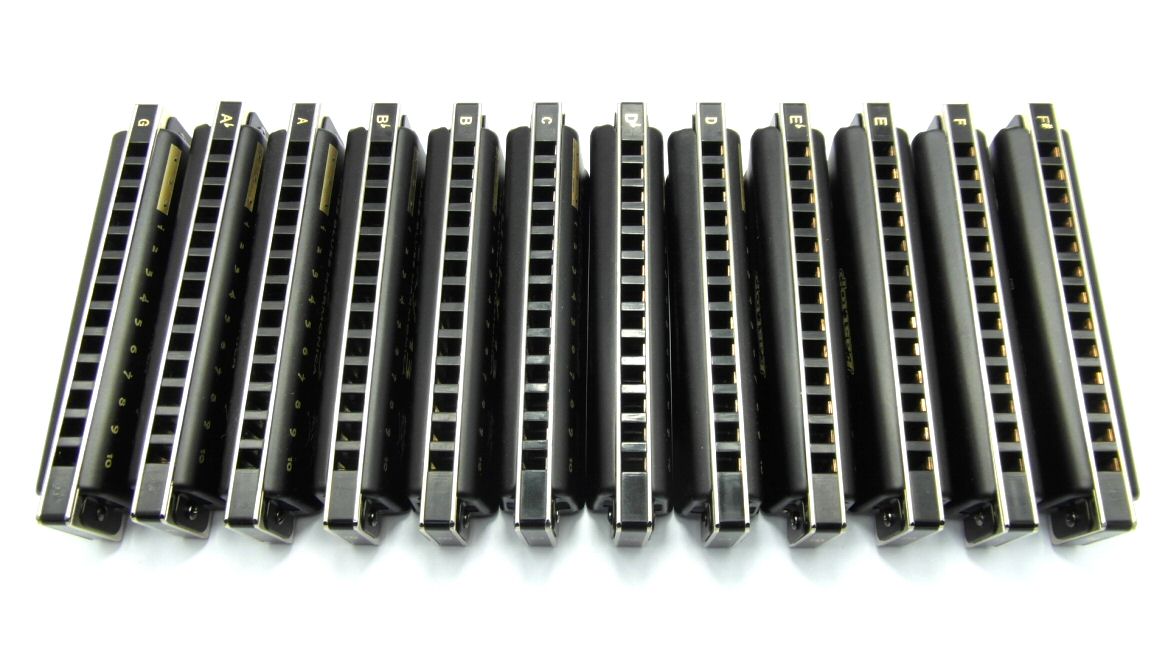 Lucky 13 5-harp Deal Number 1
The 5 Most Popular Keys: G, A, C, D, F
£203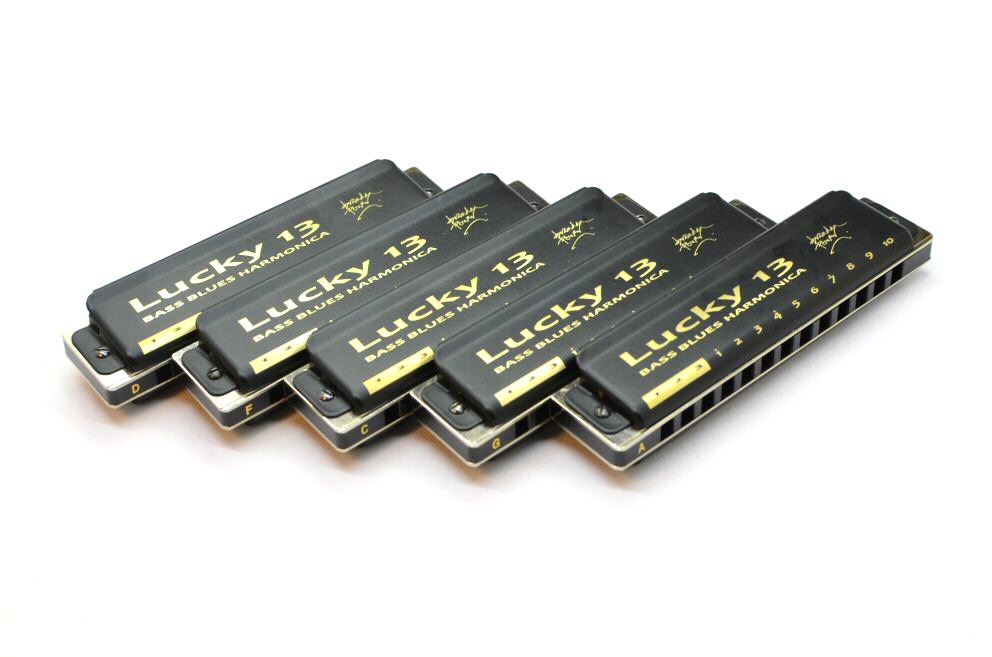 Lucky 13 5-harp Deal Number 2
Pick your own keys
£203
G Ab A Bb B C
Db D Eb E F F#
Add
Carry Case
for only £20: