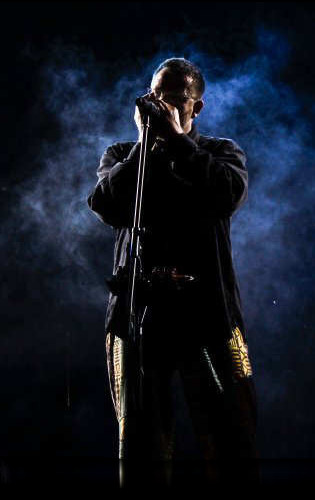 This is the website for professional harmonica player/maker Brendan Power. Here you'll find my albums, custom harmonicas,
instructional material
,
upcoming gigs
... plus music to listen to, interesting stuff to read and links to click.
I'll always love playing and performing, but am equally engrossed by designing and making harmonicas. The two go hand-in-hand: to play the music I like in the way I want to, I've found the best way is to customise harmonicas in one way or another. All the harps I play are in one of my personal tunings, and have quite radical setups.
For those interested in back stories there is info on my
early playing years in New Zealand
, and techie types can read the history of my many harmonica experiments and
innovations
over the years.
If you want to skip straight to the music albums, instructional material and custom harmonicas, just follow the appropriate links. Have fun!
December 2015 - DECEMBER TOUR AND WEBSITE SALE
I am now away touring in Austria with Tim Edey until the end of the year. Whilst I'm away there will be a reduced range of products available on my website, BUT ALL WITH 10% OFF! (The discount will automatically be applied to all December purchases.)
Normal service will resume in the new year but until then you can order any of the following at the reduced price:
Chromabenders
Paddy Richter Promasters
Irish Session Harps
10-Hole Slide Diatonics
All Books, CDs and MP3s
PowerBender and PowerDraw 10 hole harps
Brass-comb Chromatics
---
October 2015 - New PowerBender and PowerDraw Harps, Bass Harmonica Progress
My new generation PowerBender and PowerDraw harps are now available. 5 keys including Low F, improved in important areas, plus lower price! Go to the '10 Hole Harps' drop down in the Harmonicas tab menu.
Currently I'm in the workshop adapting my unique THS slider/mouthpiece system to the small Hohner 29 hole single-reed and double-reed basses. It's quite a challenge, as they tend to be quirky old beasts - but fun! The complete units will be availbe to buy by mid October to fit to your own bass harmonica, or via 2-3 approved fitters in different part sof the world.
---
July 23 2015: Gone Fishing
Greetings Web Visitors! I'm travelling a lot in July/August: in Shanghai for a few days, then at the
Seoul International Harmonica Festival
. After a few days home I'm off to the USA for the
SPAH harmonica Festival
and the
Milwaukee Irish Fest
. I'm seeing these trips as a bit of a working holiday after a long stint in the workshop, so ordering links on my website are suspended for the duration. Please return from August 19th if you wish to order anything; in the meantime feel free to browse around, all other links are working. Hopefully I'll meet some of you in person at one of the festivals - come and say hello!
---
May 3 2015: Stock Notice
All harps are now back in stock and available for order.
---
January 2015: 'HARP TO HARP' ALBUM RECORDING IN PROGRESS
Collaborative album with Irish Harp player Anne-Marie O'Farrell.
Read about it here.
---
30 November 2014: GROUND-BREAKING TWIN-HARMONICA SYSTEM ANNOUNCED!
See and hear it in action!
---